How to Treat Real Wood Worktop Surfaces: A Nutshell Guide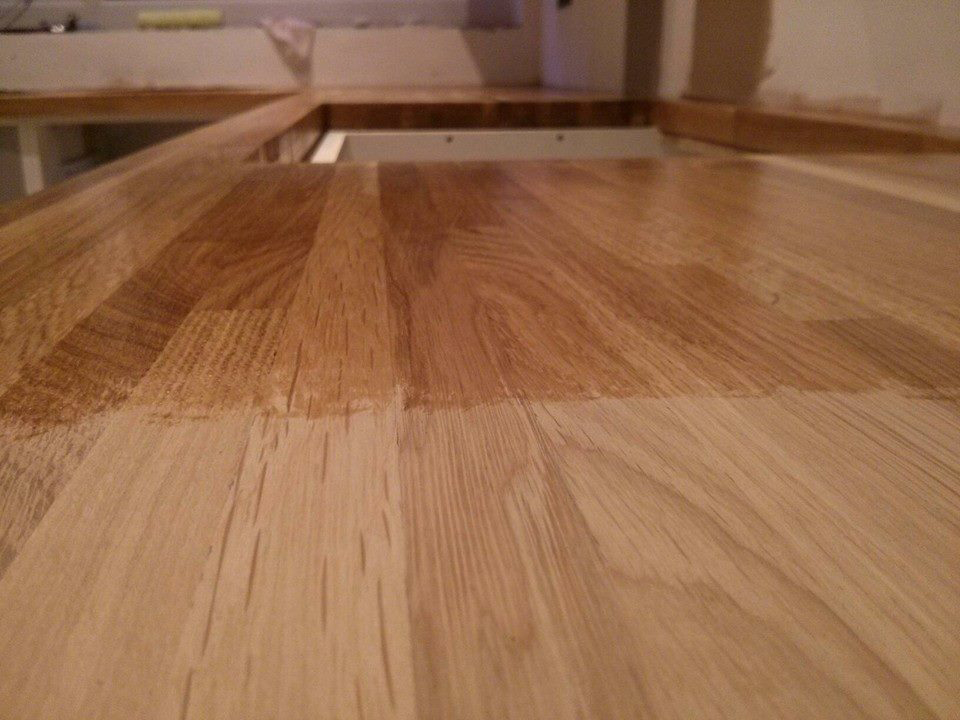 It is hard to beat the unmistakable beauty of solid wood worktops. They radiate a natural beauty that cannot be equalled by other worktop materials. This material's aesthetic is only enhanced by coating in a suitable protective treatment – either oil or lacquering. In this guide, we look at the different coatings available to treat real wood, and which will best suit your worktops.
Oiled Worktops
We recommend Danish oil as the best treatment to finish a worktop, as it will bring out the wood's natural lustre whilst offering excellent protection.
As standard, all DIY worktops from Worktop Express® are provided unfinished, but if you choose to make use of our fabrication service, your worktops will have been sanded to an incredibly smooth finish and coated with commercial-grade HABiol oil on the top, bottom and edges of your worktop.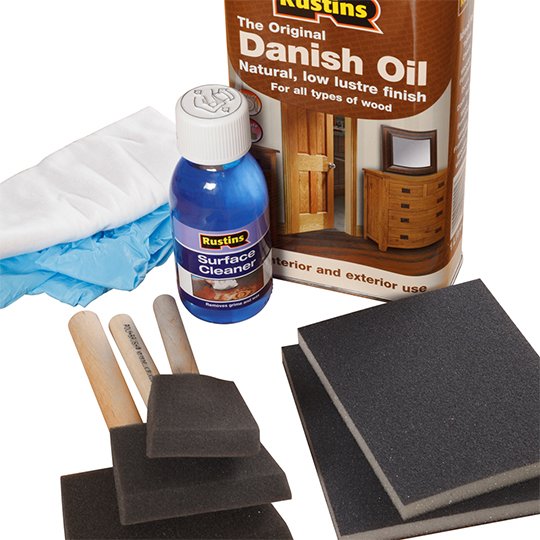 If you choose to purchase worktops without any fabrication or finish, then you will need to apply the oil yourself before installation, and regularly thereafter.
All worktops are supplied pre-sanded, but you may want to perform additional sanding to the worktop for a smooth 120-grit finish (read our 'How to Sand Solid Wood Worktops' Nutshell Guide for more information).
We recommend using Rustins Danish Oil for all worktop oiling and aftercare. We advise applying at least three coats on the top and bottom of the worktop, 4 coats on the edges and 6 coats on the end grain. You will need to leave up to 8 hours between coats for the oil to be fully absorbed into the surface.
If regularly maintained, oiled worktops will look good for many years with a water-resistant finish. It is suggested that you regularly re-apply oil to the worktop weekly during the first 6 weeks after worktop installation. After this period, you should then re-oil your worktop every month to ensure the surface remains resilient and hydrophobic.
Danish oil is a mixture of polymerised linseed oil, varnish and drying agents, which combine to create a very hard-wearing and water-resistant finish. Rustins Danish Oil is recommended as it cures quickly and provides a satin food-safe finish that is perfect for food preparation areas and utensils.
Alternative Finishes
As an alternative finish, worktops can be lacquered for a hard-wearing finish. Keep reading to find out more.
Tung Oil: This product is formed from the pressed oil collected from the nut of the tung tree. It is a penetrating oil that has a wide variety of uses as a hard-wearing finish, curing to a satin look that sometimes adds a golden tint.
Sometimes – because of the nut content – tung oil can cause allergies, so it is not entirely food-safe. This is a primary factor in our choice not to use this kind of product on our wooden worktops.
Linseed Oil: Otherwise known as flaxseed oil, this product is created by pressing the seeds of the flax plant, and is used both as a wood finishing product and as a nutritional supplement, due to its sources of omega-3 fatty acids. It is a penetrative oil that on its own does not cover the surface like a varnish or Danish Oil.
We choose not to use Linseed-only oils because sometimes they can retain a sticky quality and take a long time to permanently dry. This oil type also does not harden particularly well, so is not a hard-wearing protective product that would suit wooden worktops. Lastly, it can also encourage mildew growth, meaning worktops would require more regular maintenance.
Wax: There are a variety of wood waxes available, but when referring to waxes suitable for worktops, it is often a hard wax oil that is being referred to. Wax does not provide a finish that is as hard-wearing as oil or lacquer, and creates a matt surface that requires regular polishing to buff into a more attractive sheen.
Want to see what oiled worktops look like before placing your order? Take advantage of our worktop sample service, or visit one of the Worktop Express kitchen showrooms to take a closer look at some of the timbers in our collection. All solid wood worktops on display in our showrooms have been treated with Rustins Danish Oil.